Vacation at Ocean City, Maryland
Fun and sun down by the sea side
---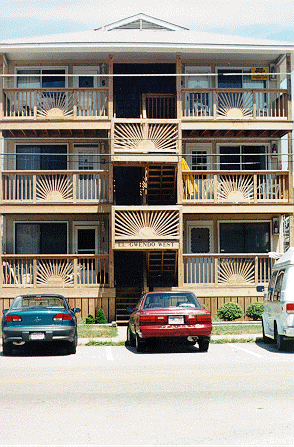 One of the many rental properties, right at the beach.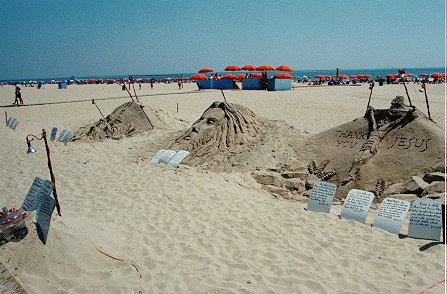 Some guy makes these on the beach right by the boardwalk. Lights are setup at night. They change every few days. On the lower left you can see the bottle (contributions) and a message of why he does this.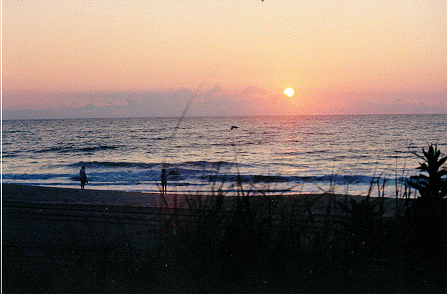 On vacation and my son and I are up at 5am in the morning 3 different days to shoot the sunrise. Only one day was good.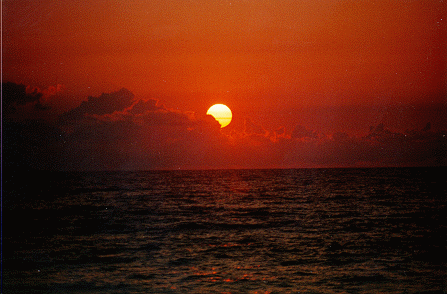 Look close.. see what a big lens can do 45 seconds before the upper shot.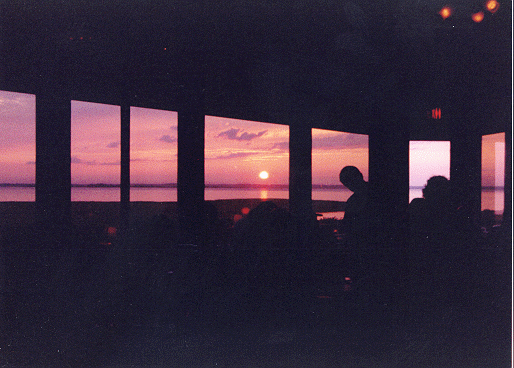 The restaurant is called the "Hobbit" selling Hobbit T-shirts and stuff.
It is on the bay side... while having dinner there I caught this nice sunset.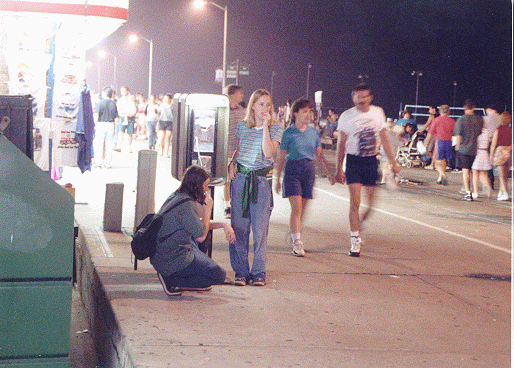 Speaking of night time, here's some of the nightlife on the boardwalk.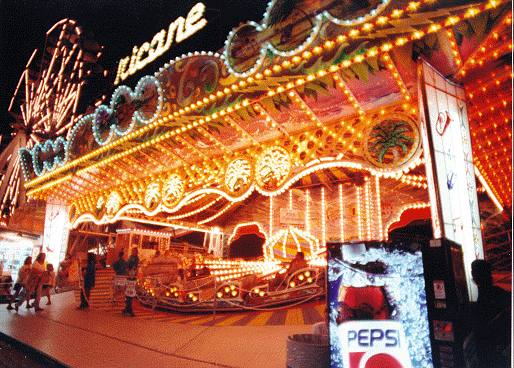 You can't forget the rides on the boardwalk.. no sea-side trip would be complete without a tour.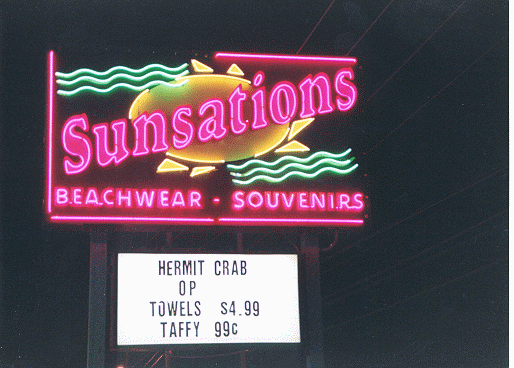 This chain store must have one of these stores every 5 blocks.
Souvenirs - everything you can imagine with OC printed on it.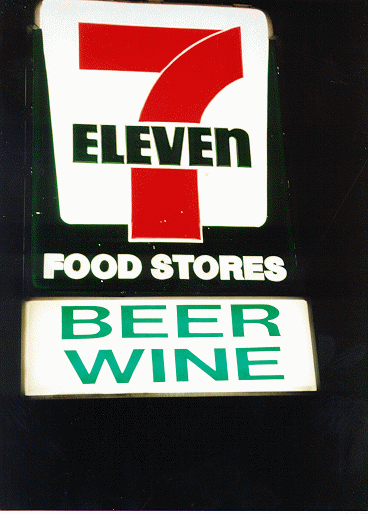 Yes.. a 7-Eleven.. even gas stations & bait shops.. all with those two words advertising * Beer - Wine *
Not that I saw any drunks wandering the streets... but I started to be surprised "Sunsations" didn't sell liquor too.