Installation of K&N air filter in a
Saturn Vue, 3.5 Honda engine
First, you can't get this from a store. I tried 6, not even listed as of April '04. Got this off the net, good price and in my hands in 4 days. They send you an E-mail to confirm the ship date.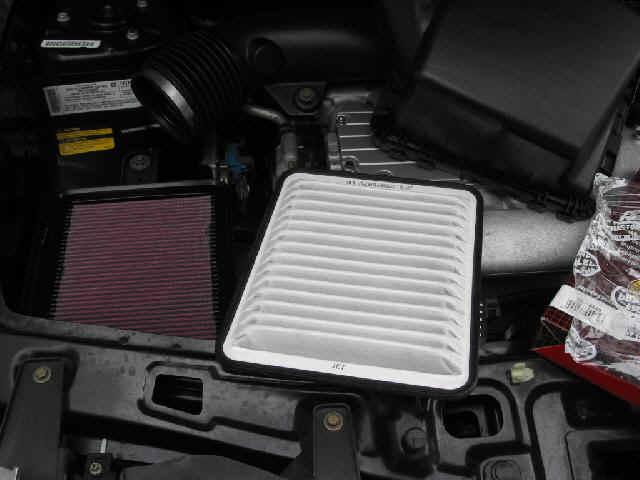 It seems the air box is the same no matter what engine. Gee what a thought, multiple engines and ONE air filter... Plus the price is $36 (April '04). I paid some $54 ( plus tax) for a Subaru K&N at a discount store. I would have to say the K&N filters DO work. My former Subaru's gas mileage improved and so did my Saturn, two tanks so far and can see an improvement. My former 6 cyl. Jeeps had them, actually just moved them to the newer car. My wife's Audi A6 I can't say as much. But it seems to get a bit better.
Installation is very simple. Unscrew the rubber connection hose and press in the two air box clips on the side, pull up to the left and off it comes. The original filter, seen on the car, had a cloth type of covering and a small tab on the right side. The K&N did not, but fit perfectly.