Kia and Hyundia GPS / Sirius / XM Radio
Why don't other cars come with these simple features ?
When I was car hunting I checked what various cars had for their XM / Sirius radio. In looking at various cars to see what is displayed on their Sirius / XM radios I found most only offer 10 - 14 characters when showing the song title or artist. These were $30K+ cars and $2K+ GPS systems. I was even looking at replacing the radio in my '07 Hyundai with an aftermarket rather then looking at a new car. After questioning many installers, I finally found out that they also only provide some 14 characters for Sirius / XM stations. It seems the MP3 will scroll fine, just not the radio.
I did find the Hyundia (2010 model with GPS) will scroll the Radio and MP3 as does my new Kia Sorento SX with GPS. Below you see the title scrolling for a MP3. The artist will also scroll.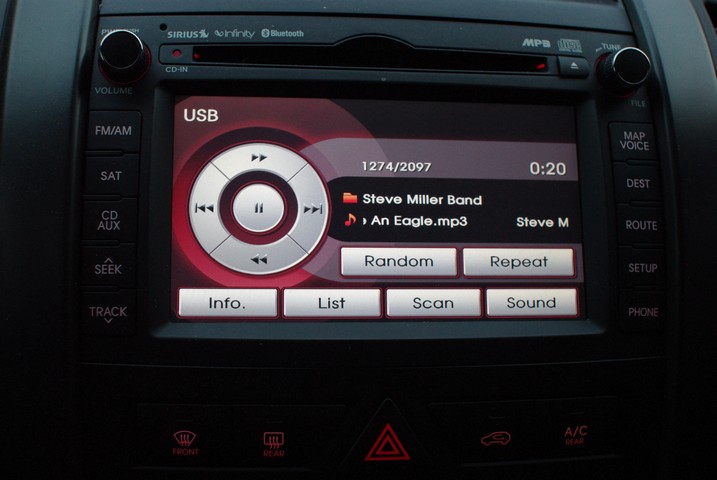 This shows that Sirius will display the YEAR of release of the song on the '50s - '90s stations. It also provided that date on a few of the other stations.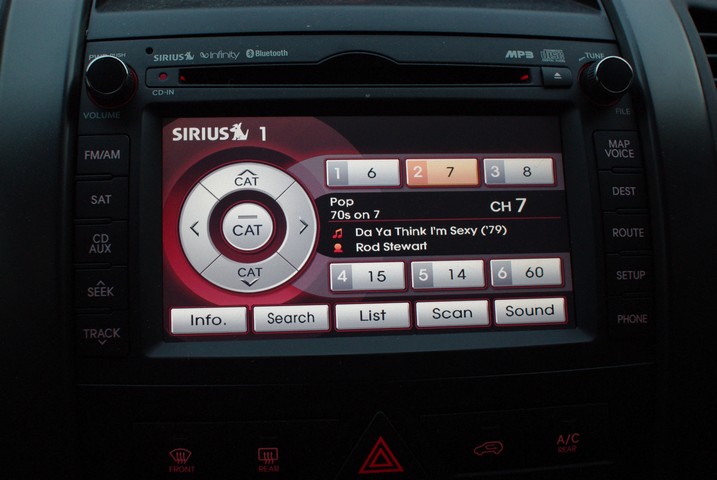 This shows the FM stations. If the station sends the RDS signal, it will display the station ID and song titles. This cost some big $$$ for the stations to buy this extra equipement... and never became popular so many FM stations don't do this. Plus not every radio accepts this data. Sort of like HD radio... what will come first, the radios to receive HD or the stations that offer it ? ? ? Maybe if they find some way to display Ads on the HD radios, the stations will shell out the money.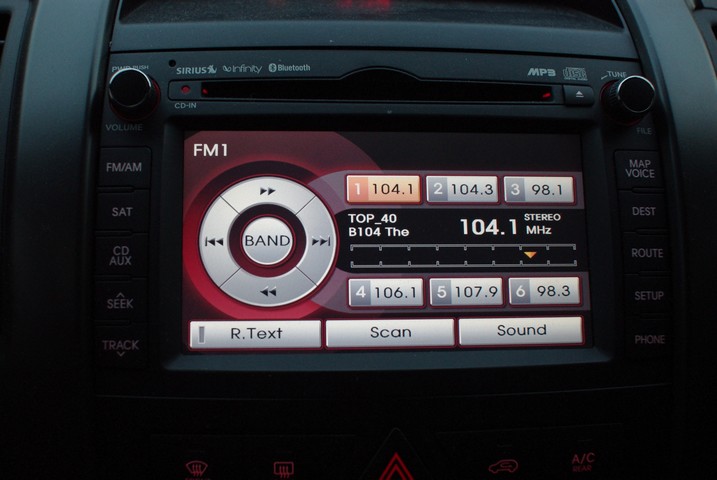 This shows the radio scrolling the long title and still showing release date. If you press the INFO button the Song title and Artist go to a box and is displayed and that scrolls too. BUT for use old people... the text is not much bigger.. It should show up BIG for being as far away are you are ! !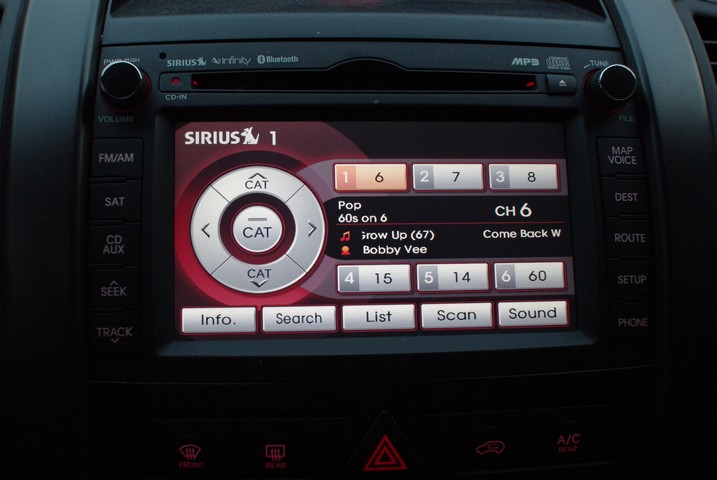 This shows the 8 GB memory stick in the KIA radio... it display the songs in the album.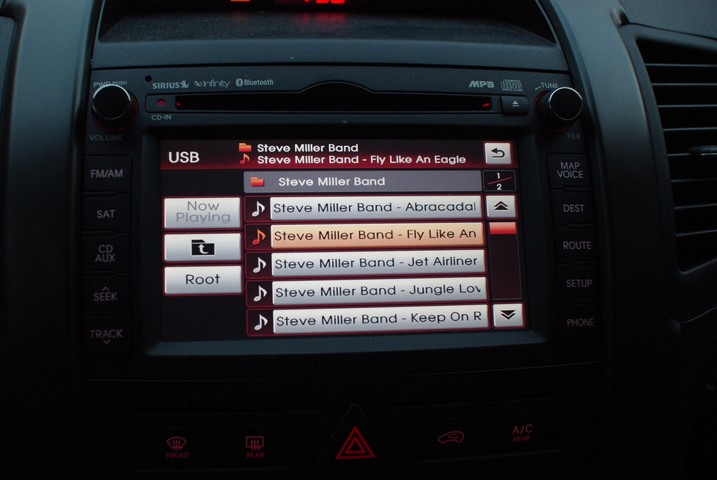 This shows the ROOT folders. I have a TON of folders on this 8 GB stick.
I found that if I have any single songs in the root folder, it gets messed up. So I only have folders.
It also displays the number of songs in the folders or the number of folders.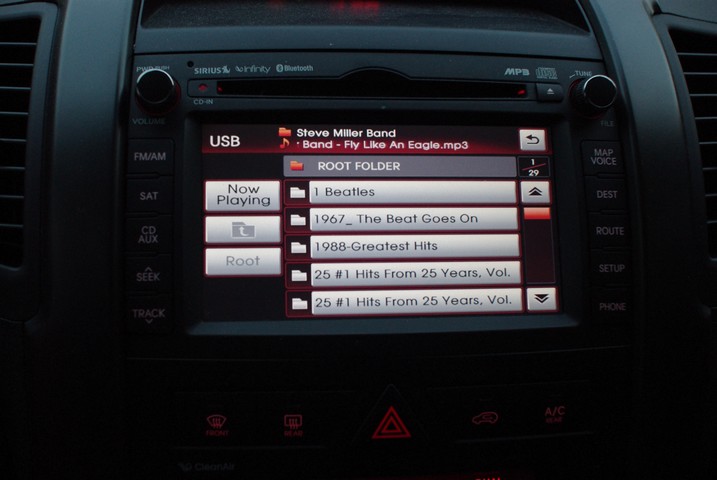 Now, how many other expensive cars can scroll the Sirius / XM titles and artists... none, zip. I tried Subaru, Honda, Toyota, and Nissan but did not try a Ford Edge. The Ford was hitting some $41K for everything like my KIA. The salesman at Subaru was not sure about the GPS / radio system in their car as that system is a $2300 option and none were on any dealer lots I visited. The worst was Toyota ! Ugh, the best description of their GPS / Radio was looking at an old CGA screen. It was like a 1.2 mp camera... you could count the dots. And this was in their new $34K Toyota Venza.
My GPS also offers Sirius Traffic. On your GPS you will see green or red dashes next to the roads.. green for good... Red means traffic. There is also a screen button to press that shows a list of problems such as road repairs or accident locations. This cost an extra $2.99 a month but you need a different serial number for that and to make it easy it's a different phone call and CC subscription account then the Sirius account.